Ultherapy Skin Tightening | Dr. Shel Wellness and Aesthetic Center
Affected Areas
Ultherapy is a non-invasive procedure that's FDA-approved to lift the face and neck area. It can also be used on different areas of the body.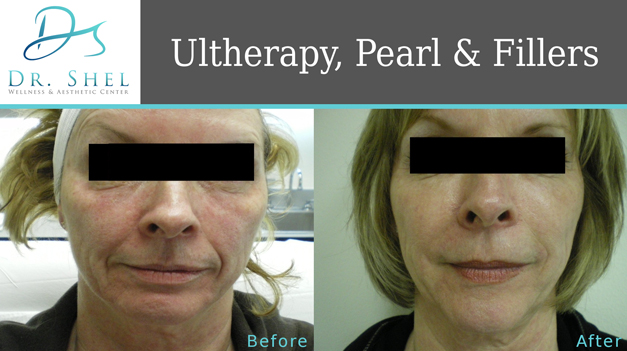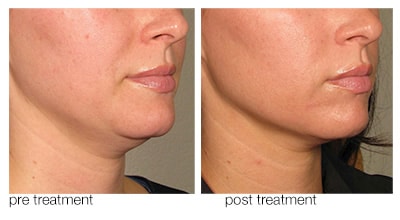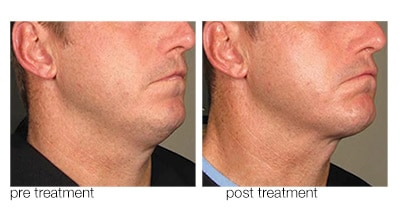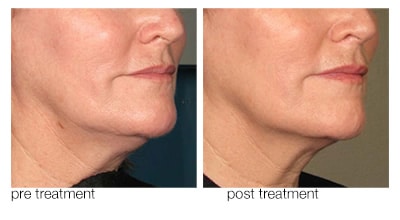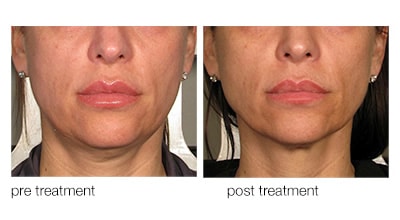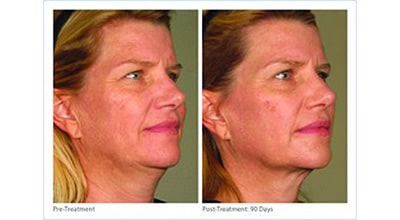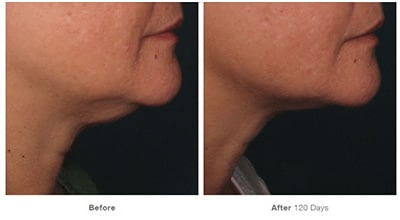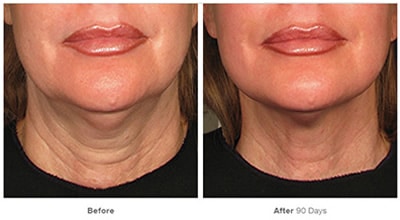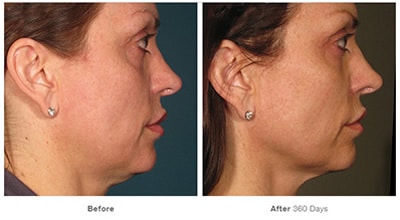 How Ultherapy Works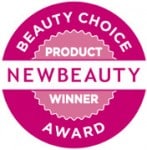 This procedure uses ultrasound combined with the body's own natural healing process to tighten, tone and lift loose skin. The ultrasound energy strengthens and stimulates the structural support layers of the area being treated without negatively impacting the surface of the skin. The depths of the dermal layer that are improved by the treatment even include those usually treated by a surgical facelift.
The results develop over time, as the body builds new collagen. Improvement continues to develop over the course of 2-3 months with some patients reporting continued improvement for up to 6 months after having the treatment.
Ultherapy Recovery
There is no downtime after Ultherapy is performed.
The Ultherapy Process
Initial Consultation
Procedure: 60-90 minutes
Sessions Required for Optimal Results: 1
Duration of Results: 1 year or longer
Recovery Time: None
"I was able to notice and actually "feel" the tightening and lifting sensation immediately after the Ultherapy procedure. The results have continued to improve over the last week. This is by far the best procedure I have had!" ~ Dianne*
FAQs
Who is a good candidate for Ultherapy?
Anyone who has lax (loose) skin, particularly in the areas of the neck, jowls, and eybrow line.
Does Ultherapy hurt?
The amount of discomfort varies from patient to patient. Some experience nothing more than a warm sensation and others experience some discomfort. We make every effort to minimize any discomfort.
How long before I see results?
Since Ultherapy stimulates the body's natural collagen building process, the results are seen over time. Most patients see noticible results within 2-3 months and can see continued results for up to 6 month.
How long do the results last?
Results typically last for a year. Annual touch-up treatments can maintain the results.
Are there any side effects?
There may be slight redness, swelling or tenderness after treatment, but these are mild and usually only last no more than an hour.
FREE Consultations
For more personalized information about Ultherapy Skin Tightening, please request your FREE consultation, or call us at 281-609-4439.