Pearl Rejuvenation in Houston
Pearl Rejuvenation | Dr. Shel Wellness and Aesthetic Center
Affected Areas
Pearl skin rejuvenation erases fine lines and wrinkles, corrects uneven skin texture and reduces hyper-pigmentation on the face, neck and chest to reveal a youthful, pearl-like glow.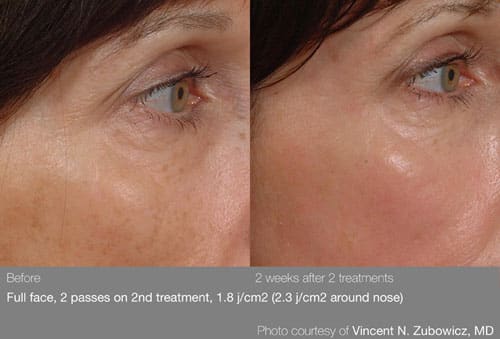 How Pearl Rejuvenation Works
Prior to the Pearl Rejuvenation procedure, numbing cream will be applied to your skin to ensure that your treatment is very tolerable. The top layer of skin is then treated with pulses of light in just the right amount of energy in a pre-selected pattern to eliminate unwanted fine lines and hyper-pigmentation while the laser also adds heat to the dermal layer of your skin to stimulate new collagen growth.
A natural protective dressing forms on the skin to minimize downtime during the restorative process. On day 3 or 4, this natural dressing will peel or slough off, revealing new, healthy, vibrant skin underneath.
In a short time, patients will notice overall skin clarity, smoothness and softness – all from a 15 minute treatment with only 3 – 4 days of "social" downtime.
Good Day Houston: Titan Skin Tightening Pearl and Pearl Fractional Radiesse
Pearl Rejuvenation Recovery
To minimize "social" downtime and maximize your results your skin forms a natural protective dressing that sloughs or peels off after a few days. This process reveals new, healthy, vibrant pearl-like skin underneath. Within a short time, you will notice overall skin clarity, smoothness and softness. You can return to your normal schedule in 3-4 days looking younger and fresher!
The Pearl Rejuvenation Process
Initial Consultation
Procedure: 30-60 minutes per session
Sessions Required for Optimal Results: 1-2
Recovery Time: 72 hours of social downtime
FAQs
Can Pearl be used on scars?
Pearl can be used on minor scars, however for more severe scars Pearl Fractional would yeild better results.
Is the treatment painful?
There is minimal pain associated with Pearl and a topical numbing cream will be applied to minimize any discomfort.
What can I expect after treatment? *
Pearl requires little to no post treatment care or downtime. The skin will be red and may fee llike a sunburn and will fade over the course of 1-3 days.
Will my skin peel?
Yes, the skin will naturally sloughs off after 3-4 days.
What is the difference between Pearl and Pearl Fractional?
Pearl treatment is more superficial and the Fractional treatment goes much deeper. Pearl is ideal for fine lines and mild pigmentation. Fractional is more ideal for deeper wrinkles and for skin tightening.
FREE Consultations
For more personalized information about Pearl Rejuvenation Treatment, please request your FREE consultation, or call us at 281-609-4439.