Laser Spider Vein Removal | Dr. Shel Wellness & Aesthetic Center
Affected Areas
Spider veins are common for both men and women and until recently, the only options to remove them were painful surgery or injections. Laser spider vein removal can be used on the legs, ankles, and in some cases on the face in a short treatment to reduce and eliminate spider veins. We provide superior technology to reduce and remove leg veins in 1-2 safe effective treatments.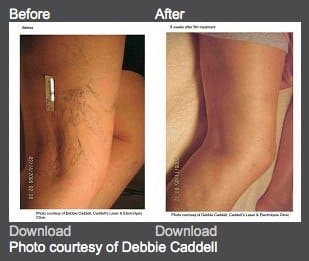 How Laser Vein Removal Works
Our laser quickly treats spider veins of varying sizes and color by heating the blood vessels to the point where it causes the vein wall to collapse. You can notice the disappearance of many of the treated spiders veins immediately while some may take up to 4 months to completely disappear.
Dr. Shel on KPRC2 "Vein Treatment"
Recovery
There is no downtime associated with laser spider vein removal. Results time varies from patient to patient and depends on many factors including: metabolism and overall health. We encourage our patients to use arnica pre and post treatment to reduce the incidence of bruising and Auriderm cream post treatment to ensure the results of the affects areas are noticed sooner rather than later. You can return to your normal activities the same day without the use of compression stockings but we discourage excessive activity for 3 days post treatment.
The Process
Initial Consultation
Procedure: 20 minutes per session(pt now says 20 minutes next to pathway name but the appt is set to 45 minutes)
Sessions Required for Optimal Results: 1-3
Recovery Time: None
FAQs
Does it hurt?
The sensation can be similar to a quick, tiny pinch. However, the amount of discomfort depends on the location of the veins being removed. Cold air and numbing gel are used to minimize discomfort.
Are the results permanent?
In many cases the results are permanent. However, some collapsed veins can find a new path and reappear in a slightly different location. In these cases we can do follow up treatments on any re-emerged veins.
Can I resume my daily activity right away?
Yes, but with some exceptions. We do not advise any strenuous activity for the first 3 days after treatment to maximize results.
Can this safe for all skin types?
No, darker skin types cannot do laser vein removal. Typically skin types 1-3 are acceptable, but each case needs to be assessed in person.
FREE Consultations
For more personalized information about Laser Spider Vein Removal, please request your FREE consultation, or call us at 281-609-4439.