Pain Free Laser Hair Removal Houston
Laser Hair Removal | Dr. Shel Wellness and Aesthetic Center
Affected Areas
Our Fotona laser hair removal treatment is effective for patients of all ages and all skin types for use on any area of the body and face. It's unique design, longer wavelength, and innovative cooling design allow extremely effective, safe, pain-free, and permanent results for hair reduction. The effectiveness of laser hair removal depends on the individual's characteristics, including skin type, hair type and pigment. Our physicians will determine the best possible solution for your characteristics, helping you decide which hair removal treatment option will produce the most beneficial results.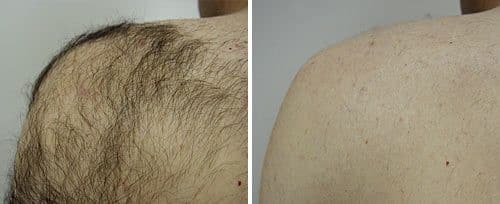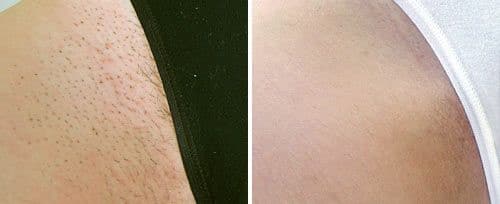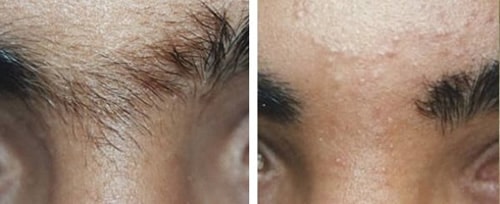 How Laser Hair Removal Works
We encourage all patients to shave the area to be treated 1 day prior to their treatment. Topical numbing cream can be applied prior to the treatment on more sensitive areas such as the bikini. However, most patients find the treatment very quick and painless. We use Fotona's Nd:YAG laser with pulse-control technology and a proprietary three-dimensional treatment pattern (FRAC3®) to provide effective, virtually pain free hair removal. Unlike other wavelengths, only Nd:YAG is safe to use on all skin types. Permanent hair reduction takes numerous treatments in order to ensure that each hair growth cycle is being effectively treated. It is important that the proper length of time in between treatments is maintained to ensure proper results.
Recovery
There is no downtime needed for laser hair removal. Patients can immediately return to their normal activities after treatment.
The Process
Initial Consultation
Procedure: 5-60 minutes per session
Sessions Required for Optimal Results: 6-8
Recovery Time: None
FAQs
Does it hurt?
In some cases there can be some very mild discomfort with hair removal. Factors such as the coarseness of the hair and the area being treated can determine if there is any discomfort. However, the Fotona laser in most cases is pain free. We use topical numbing gels and cold air to further minimize the possibility of any discomfort.
Are the results permanent?
Since our hair grows at different rates through different stages, only those hair follicles that are in the active growing phase will be affected. It is for this reason that with each treatment 15-30% of hair is permanently removed. Multiple treatments are required to achieve total, permanent hair removal.
Is it safe for all skin types?
Yes. We use advanced lasers that are "color blind", meaning they are safe for all skin types and colors.
FREE Consultations
For more personalized information about Laser Hair Removal, please request your FREE consultation, or call us at 281-609-4439.