Xeomin | Dr. Shel Wellness and Aesthetic Center
Affected Areas
Xeomin is becoming a very popular alternative to Botox. It is injected into affected areas such as: frown lines, forehead creases and crow's feet.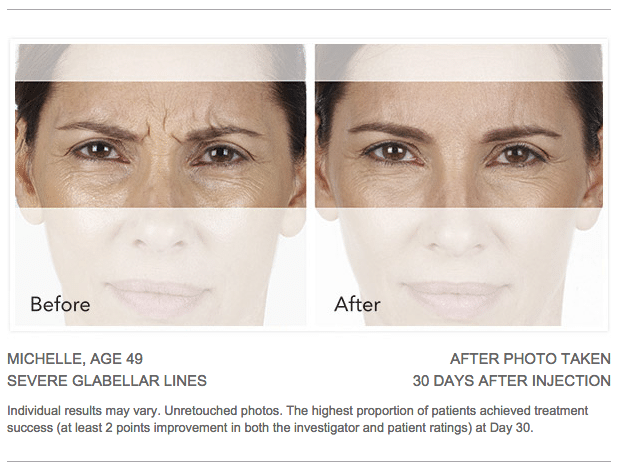 How Xeomin Injections Work at our Houston Clinic
Xeomin injections are a very quick, simple and painless procedure that can take years off your appearance. Fine facial lines and wrinkles can develop on our forehead, glabella (the area between the eyebrows) and crow's feet over time as a result of making the same expression over and over. When used as an aesthetic treatment you will notice the gradual softening of lines in the affected area and results typically last 3-5 months. Xeomin blocks the nerve impulses and temporarily relaxes the muscles that cause wrinkles while giving the skin a smoother, more refreshed appearance. While every patient is unique, most people begin to notice the effects of Xeomin within 3-5 days.
Recovery
No anesthesia is needed but we encourage our patients to ice the area to be treated moments prior to the injection to ensure that the treatment is pain-free. Patients can return to their normal activities immediately following their treatment, however; we do not recommend exercising or lifting 24 hours after Xeomin injections to ensure that the product does not migrate. Patients that take prescription blood thinners or Fish Oil, Vitamin E or Aspirin on a regular basis may experience mild bruising which can quickly be resolved by applying Auriderm cream to the affected areas.
The Process
Initial Consultation
Procedure: 15 minutes per session
Sessions Required for Optimal Results: maintenance as needed every 3-5 months
Recovery Time: None