How To Beat The Winter Blues
With winter comes fewer hours of sunshine, colder temperatures, and often more rain.  It can sometimes feel gloomy, even through the Christmas lights.  This can take a toll on your immune system, the shopping and preparations can zap your energy, and the feeling of stress (and sometimes even depression) can lower your adrenals.
There is good news though!  Most of this can be reversed with proper diet and nutrition.  By simply replenishing the nutrients that your body may be lacking, you can be feeling like your normal self in no time!
Here are 5 must-have nutrients for the holidays: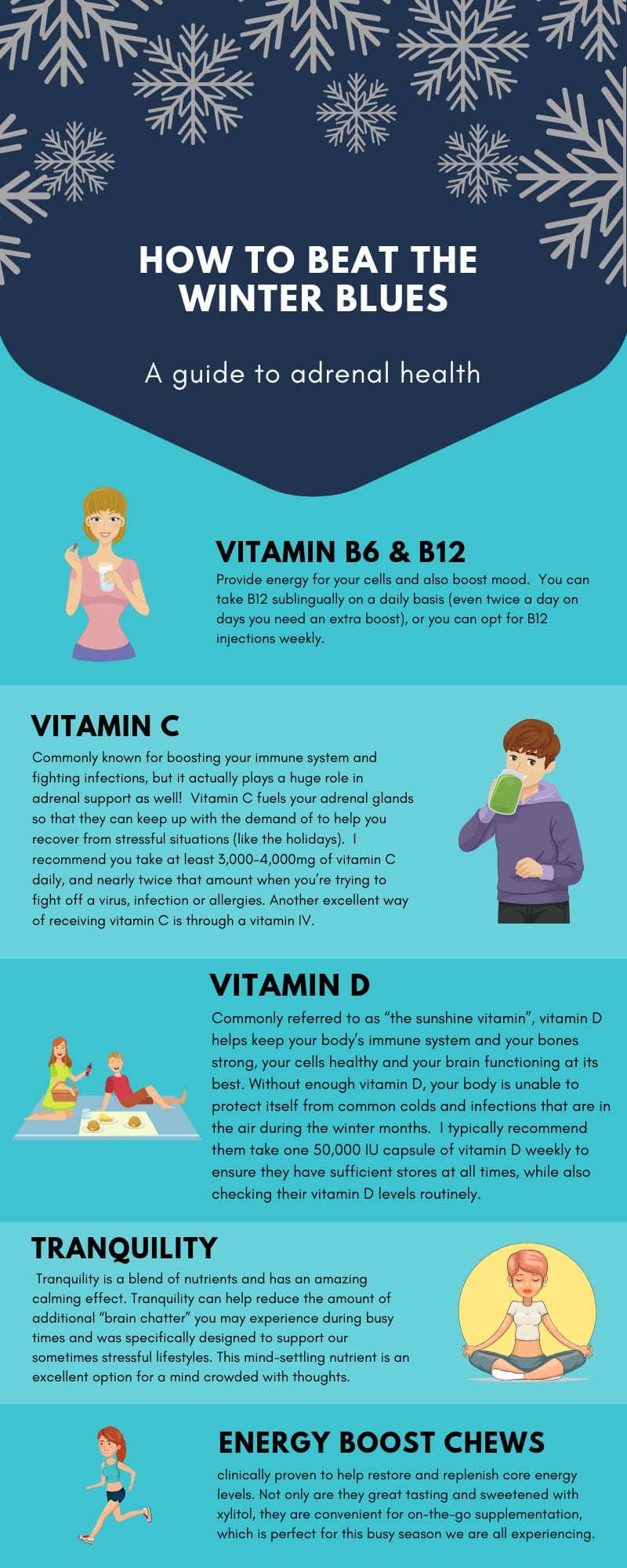 All of these supplements can be found on our online high-quality vitamin shop at www.drshelmd.com.  If you are experiencing adrenal fatigue, we would love to see you in our office for a complimentary consultation.
Posted in: Uncategorized
Leave a response