6 Natural Mood Boosters!
According to the National Institute of Mental Health, 9.7% of adults have/had a mood disorder in the past year.  Additionally, a shocking percentage of people are prescribed antidepressants.  Ironically, one possible side effect of antidepressants is depression. So, why not try to find a solution to all of this instead of chasing a rabbit hole into more pharmaceutical drugs.
Here are 6 natural mood boosters to try: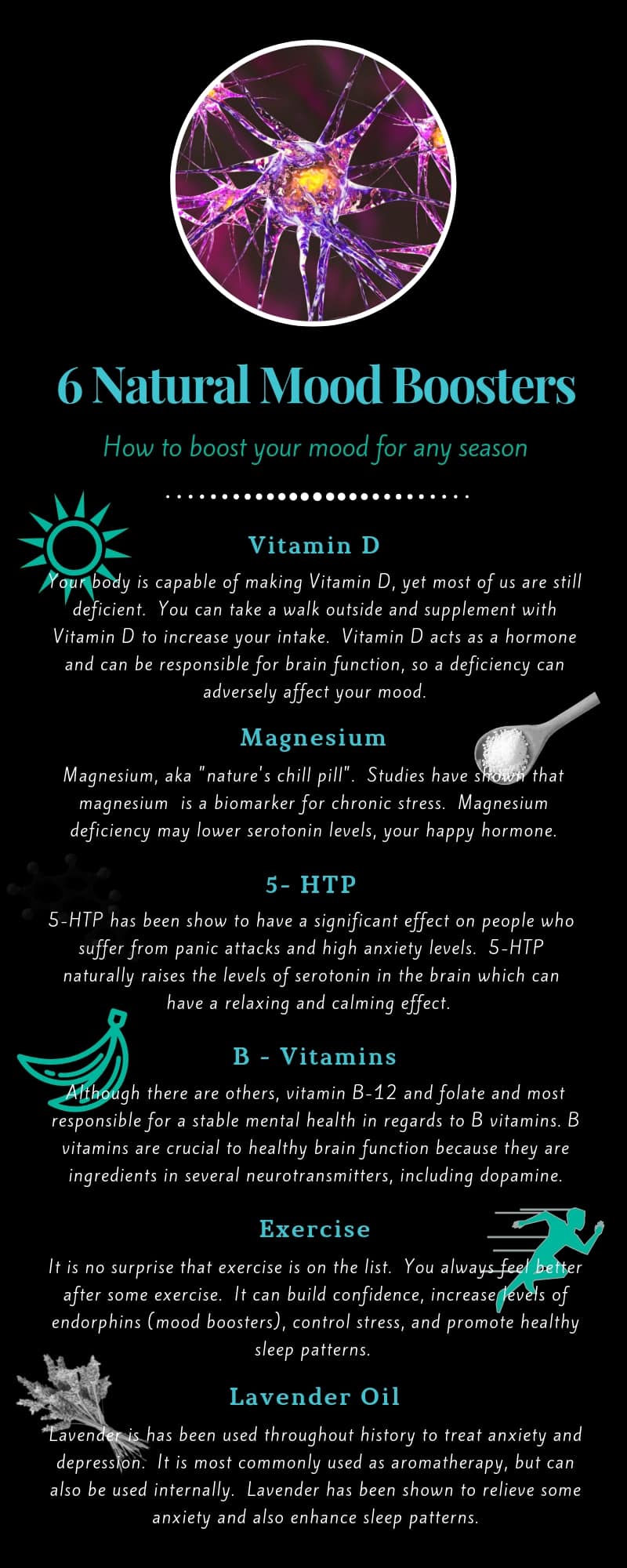 At Shel Wellness & Aesthetic Center, we offer supplements like Vitamin D and B-Vitamins of the highest quality!
Posted in: Uncategorized
Leave a response