Top Aesthetic Treatments for Men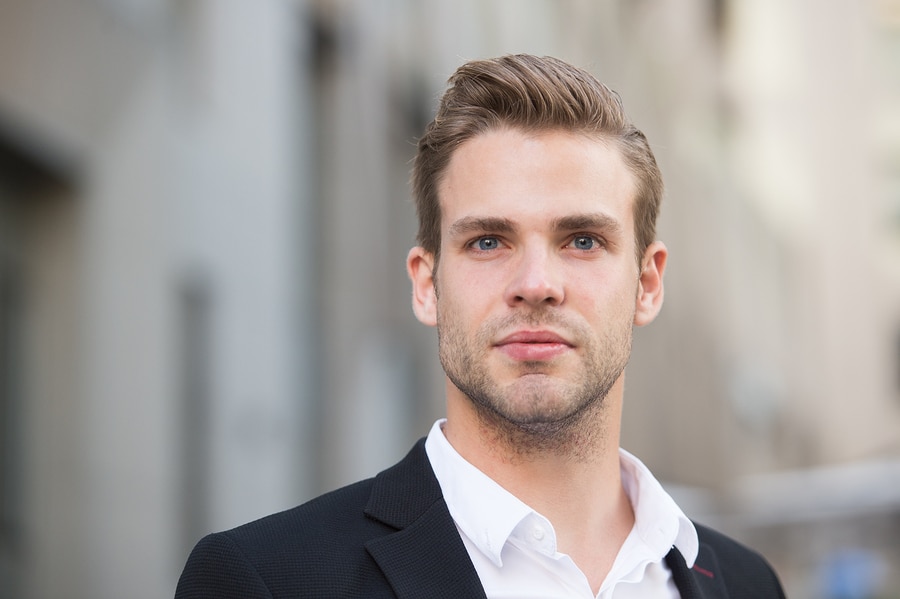 It's no surprise that more and more men are seeking out aesthetic services and treatments these days.
It goes a little something like this: The wife comes to see us. She gets Botox, a little filler, has her skin rejuvenated and begins looking younger. She looks good, feels great and is radiating confidence. Her husband begins to notice. He wonders what she's doing and once he finds out how easy it can be, he joins her at her next appointment. With fewer fine lines and wrinkles, a better complexion and an improved look, now they're both feeling more confident and youthful than ever before. What happens next? They feel good about themselves and each other. Their relationship improves, their sex life is enhanced and their marriage is better than ever before.
Guys, I know you're busy. You'v got a successful career, a busy social life and a family to love and provide for. You want to look and feel good, but you're looking for treatments that are quick and easy with no downtime and leave you with a refreshed and renewed outlook on your image and their life, not to mention a boost in self-confidence.
Below are some of the most common aesthetic treatments and services men are seeking lately:
Botox: Many men are looking for that "Benjamin Button effect", where through the use of injectables, such as Botox and Xeomin, they can temporarily reduce signs of aging and wrinkles. These injectable neurotoxins help to soften wrinkles on the forehead, between the eyes, crow's feet, smile lines, and more..
Fillers: In addition to injectables, fillers, such as Radiesse, Belotero and Juvederm help to stimulate collagen and replace lost volume in the face, which can improve the loss of a man's jawline, the "tired" appearance, sagging cheeks and dark under-eyes. Like all treatments, fillers are customized for each patient so it is important to know that the placement of fillers for men are vastly different than fillers for women in order to keep men looking…well, like men!
PRP Hair Restoration: This quick procedure involves the collection and concentration of your body's own platelets. These platelets contain healing growth factors that signal your tissues to regenerate and multiple. Additionally, these growth factors and stem cells work together to reverse the hair follicle from shrinking in size while also jump-starting dormant hair follicles back into the growth phase. Once your platelets are extracted, using a small needle, the platelets are then injected strategically into your scalp in areas that need improvement. With the innovative use of PRP hair restoration, we have seen drastic hair growth in our male patients who are experiencing balding. Check out these before and after images!
Laser Hair Removal: If you ask a man what one task would they wish to never do again in regards to their appearance, nearly every single one of them will tell you that they would do anything to make shaving a thing of the past. There is but one simple solution to this: laser hair removal. Pain-free and effective, laser hair removal is a quick and easy procedure that promises permanent results of hair reduction on many parts of the body and with our innovative and advanced lasers, this procedure is safe for all skin types and colors.
CoolMini by CoolSculpting: The double chin area is a big concern for men. CoolMini by CoolSculpting helps to remove that frustrating fat pocket from underneath their chin. With two short treatments, men can feel less self-conscious of their profile and more confident in their appearance.
Guys, whether you have visible signs of aging, fine lines and wrinkles, obnoxious hair growth (or lack thereof!) or even a double chin, you have many options. These non-invasive treatments are safely performed and can even be done on a quick lunch break, allowing you to return back to work with no one ever knowing you had anything done. In fact, we see male patients every day with these common treatments! Schedule your complimentary consultation today to see how you can improve your look without and downtime or invasive surgical procedures.
Tagged with: aesthetics, men
Posted in: Botox, Coolsculpting, Facial Aesthetics, Fillers, Injectables, Men, PRP Hair Restoration
Leave a response