6 Tips To Naturally Boost Your Immune System
Watery eyes, fatigue, dry cough, and frustrating headaches can only mean one thing…fall allergy season is here. The weather is constantly changing and we're exposed to more allergens, and eventually cold and flu viruses. This time of year is just the right time to beef up your immune system!  After all, you don't want to be sick during the holiday season.
A strong immune system helps your body fight off all of these common allergy symptoms, as well as ward off cold, flu and sinus infections.
Common allergy symptoms:
Post nasal drip
Cough
Sneezing
Itchy eyes
Headaches
Just as you work towards building up strength and muscles, the same persistence is required in building your immune system.
So what can you do? Follow Dr. Shel's tips for building a strong immune system: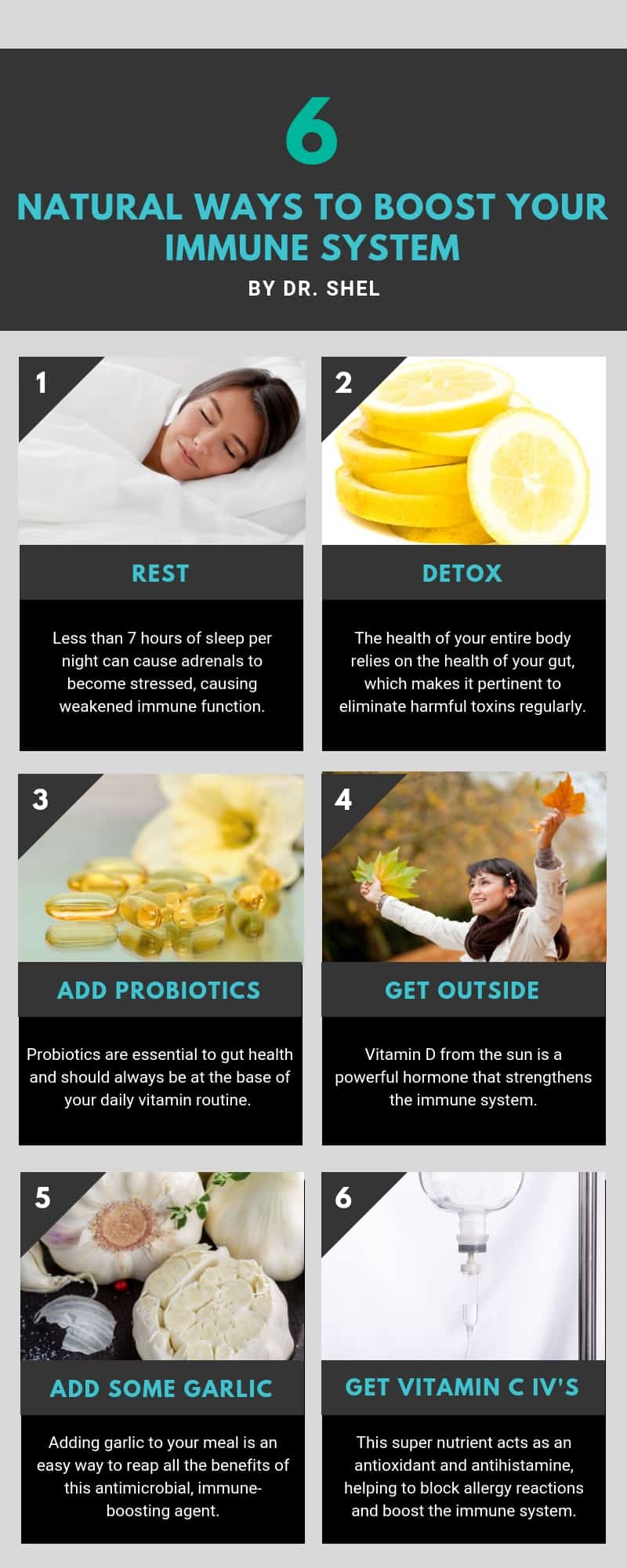 What will you do to boost your immune system during cold, flu and allergy season? If you believe you may be suffering from seasonal allergies, take our complimentary online allergy assessment today to see if allergy treatment could improve your symptoms. Take the assessment here.  If you are ready to schedule a complimentary consultation to see how we can help, click here!
Tagged with: allergies, immune, Immune Boosters, iv therapy
Posted in: Allergy Testing, Health, Immune System, IV Vitamin Therapy, Natural treatments, Wellness
Leave a response