At Dr. Shel Wellness & Medical Spa, we are committed to enhancing your life and well-being. We offer our vitamin injections, as well as our other services to the people of the Sugar Land, TX 77478 area. Give our team a call today to find out more about what we can do for you and your body!
Vitamin injection Services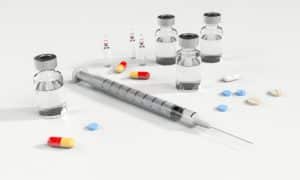 Our hand-picked team helps provide positivity, confidence, and care. Our vitamin injections have been formulated to help with energy, endurance and to boost weight loss. For optimal results, a series of injections is recommended. Some of the injections we offer include:
Slim Shot Injection
Slim Shot Plus Injection
Lipo B12 Injection
Endurance injection
Patients' results may vary based on body type, lifestyle, and habits. If you have any questions regarding our services, give us a call and we can help. 
Services in Sugar Land
We are proud of the services we offer to the people of Sugar Land, TX 77478 and the surrounding areas. Our offices are easily accessible to anyone in the Houston area. We can also be reached via phone at 281.313.7435.
Our offices are located off of Highway 6 in Sugar Land. We are located 15 miles away from the Houston galleria and 21 miles outside of Katy. Contact us for a consultation today! 
Call Now
Our goal at Dr. Shel Wellness & Medical Spa is to help you make your health a number one priority. We offer out vitamin injections to the people in the Sugar Land area. We look forward to working with you so give us a call today.