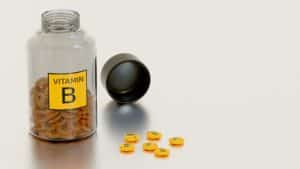 For most people, juggling a career, a family, and a household is normal, leaving little time for self-care. However, neglecting your health and well-being over an extended period of time can be detrimental. At Dr. Shel Wellness and Aesthetic Center, located in Sugar Land, Texas, we provide easy ways to support your body through nutrition and health supplements.
Our Nutrition and Health Supplements
Because every individual is unique, including in nutritional deficiencies, we first provide testing to pinpoint the area in which he or she may need additional support. This consists of a simple blood test that is performed in-office and results returning in three weeks. From there, our team is able to create a custom nutritional plan specific to your individual needs.
Treatment plans at Dr. Shel Wellness and Aesthetic Center include: 
IV Therapy – this treatment injects vitamins, minerals, and other natural substances directly into the bloodstream, allowing for 100% absorption.
B-12 Injections – administered at home or in the office, B-12 can boost energy, increase activity levels, and help in weight loss.
Medical Grade Supplements – this traditional way of supplementation provides a much higher rate of absorption compared to the 30% rate found with over-the-counter supplements.
Serving Our Neighbors in Sugar Land, Texas
At Dr. Shel Wellness and Aesthetic Center, we are proud to work and serve our friends and neighbors in Sugar Land, Texas. Our town is just southwest of downtown Houston and sits right on the Brazos River. Though a rapidly growing town, we welcome everyone to experience all that Sugar Land has to offer! 
Visit Our Practice Today!
Have you found yourself to be too busy to even prioritize your health? Then it's time to make a change with the help of the team at Dr. Shel's. Visit our office today for nutritional testing and to see how our nutrition and health supplements can change the quality of your life. Please call for more information.