Have you been feeling unusually sluggish lately, with an inability to keep up with those around you? Then it may be time to take a good look at your health and well-being. At Dr. Shel Wellness and Aesthetic Center, our nutrition and health supplements can support your body's functions and have you feeling energized in no time!
Providing Nutrition and Health Supplements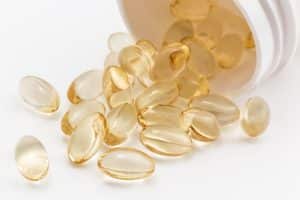 Often symptoms like lethargy or tiredness point to an underlying problem such as a lack of proper vitamins and minerals. Even with a well-balanced diet, you may find yourself deficient in several nutrients. This is where the help of supplementation comes in.
The first step in discovering how to best support your body is through deficiency testing. With a simple blood test, we will be able to pinpoint exactly which vitamins and minerals you are lacking. From there, we create an individualized plan using one of these three methods:
IV Therapy – injection of vitamins and minerals directly into the bloodstream
Medical Grade Supplements – traditional supplementation with a high absorption rate
B-12 Injections – injection of vitamin B-12 to support energy production and weight loss
Serving Our Friends in Katy, Texas
Though located in Sugar Land, Texas, Dr. Shel's Wellness and Aesthetic Center is proud to provide services to the residents of Katy, Texas, and the surrounding communities. Katy is located just 26 miles northwest from Sugar Land, with an easy drive to the office. Like Sugar Land, Katy sits right outside of Houston and is a rapidly growing city with a welcoming, small-town feel.
Discover our Services Today!
If you have been feeling off and are wanting to take charge of your well-being, then contact the team at Dr. Shel's Wellness and Aesthetic Center. We are eager to share how our nutrition and health services can make a difference in your life. So take that first step of improving your life and call today!