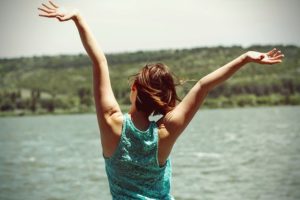 Have you noticed a shift in your mood lately? Maybe you've been experiencing anxiety, weight gain, or even night sweats. While it may be easy to explain these symptoms away, they could actually indicate an issue with your hormones. 
At the Dr. Shel Wellness and Aesthetic Center, we are trained to recognize, test and treat these imbalances with quick and easy methods so you don't have to suffer any longer. Located right in Sugar Land, Texas, we seek to provide help to those in our community as well as the surrounding area.
Treating Hormonal Imbalances
In addition to the symptoms mentioned above, patients with an imbalance may also experience hot flashes, decreased muscle mass, low energy, irritability, brain fog, sleep disturbance, decreased libido and even depression. This condition can affect both men and women and can occur anytime hormones naturally fluctuate, including puberty, pregnancy, menopause, and andropause.
Fortunately, the Dr. Shel team is able to identify and diagnose hormonal imbalances and chooses to use Bioidentical Hormones to stabilize the body once more. These are natural, plant-derived substances that have the same structure as hormones within the body. They can be administered through:
Pellets inserted into the hip
Routine injections
Creams
Troches, or small dissolvable lozenges
Providing Treatment to Sugar Land, Texas
The Dr. Shel Wellness and Aesthetic Center is conveniently located in Sugar Land, Texas, which forms a major metropolitan area along with Houston and The Woodlands. Our team works hard to serve those in 77478 and the surrounding area with attentiveness and care to meet the specific needs of every individual. 
Call for a Consultation Today!
If you have been suffering with many of the symptoms of a hormone imbalance, don't let it continue any longer. Call the staff at Dr. Shel's to set up testing and a consultation today! Identifying and fixing the problem now can eliminate further issues down the road!