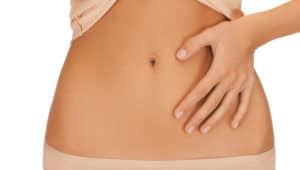 Regardless of the time of year, we all want to feel comfortable in our skin, but conditions, like cellulite, can leave us feeling both insecure and self-conscious. That is where the team at Dr. Shel's Wellness and Aesthetic Center comes in. Located in Sugar Land, Texas, we offer Emtone, a procedure that smooths the skin and helps our patients regain confidence in their bodies.
Offering Emtone to Combat Cellulite
Even with diet and exercise, many individuals can find it a challenge to get rid of cellulite. With the FDA-approved Emtone procedure, however, skin can look and feel smooth again. The Emtone device emits a thermal, monopolar radiofrequency placing pressure on specific areas. This stimulates the connective tissue and increases collagen and elastin production, reducing the appearance of cellulite.
This procedure requires no downtime and allows our patients to return to normal activity once complete. It works on individuals of all shapes, sizes, and skin tones and is effective on several areas, including the: 
Front, Back and Inner Thighs
Abdomen
Buttocks
Love Handles
Upper Arms
Serving all of Sugar Land, Texas
With our office located right in Sugar Land, Texas, we are proud to serve all of our friends and neighbors in 77494 and the surrounding area. Sugar Land is located in Fort Bend County and forms a metropolitan area with both Houston and The Woodlands. As one of the fastest-growing cities in Texas, we are always ready and eager to serve those who are new to our community. 
Feel Confident Again
So if you have been improving your health with little to no impact on your cellulite, call the Dr. Shel Wellness and Aesthetic team today! With our innovative Emtone procedure, we can have your skin looking and feeling great with little to no impact on your daily routine. We look forward to meeting with you and improving your confidence from the outside in.