If you eat right and exercise, but still can't seem to lose those last few pounds around the abdomen and buttocks, it may be time to call the team at Dr. Shel Wellness and Aesthetic Center. We specialize in top-notch aesthetic procedures to help you look and feel your best. Located in Sugar Land, Texas, we are proud to serve our neighbors in the surrounding areas, including those in Katy, TX 77494 with emsculpting services!
We Provide Non-Surgical Fat Loss Treatments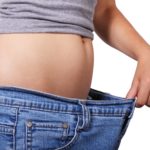 Sometimes our bodies need just a little help getting rid of additional fat cells in targeted areas. That is where FDA-approved procedures like Emsculpting come in. This treatment works to strengthen the muscles in these areas while increasing the definition and tone. With a healthy lifestyle, most patients see up to a 19% increase in muscle thickness from their first treatment in as little as six to nine months.
This procedure is outpatient and simply uses magnetic waves that contract the muscles of these areas by emitting high-intensity electromagnetic pulses. Depending on the comfort of the patient, intensity levels can be varied. While this may seem like a new treatment plan, it has in fact been tested over more than ten years with no serious adverse effects.
Offering Aesthetic Services to Katy, Texas
Located right inside the Houston metro area, our friends in Katy have just a short drive to get to our office located in Sugar Land. We work with all of our patients to accommodate their needs when scheduling appointments and traveling from nearby cities. We find it a privilege to serve those in 77494, as well as our friends in surrounding areas. 
Schedule your Emsculpting Appointment Today!
Don't let those last few pounds get you down, call our team at Dr. Shel Wellness and Aesthetic Center today! We'll talk you through the procedure and answer all of your questions. Having a simple, routine procedure like Emsculpting done in Katy, TX 77494, can not only make you feel better but can provide a boost of confidence you may be looking for.