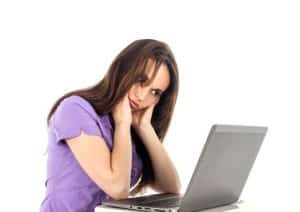 Living in such a busy, fast-paced world can leave you stressed, worn out, and consuming large amounts of caffeine just to make it through. Feeling chronically tired just seems to be the norm. However, what if this constantly dragging state was actually an indicator of an internal issue? 
At Dr. Shel Wellness and Aesthetic Center, we believe many people are suffering from undiagnosed adrenal fatigue. It is our mission to treat those in Sugar Land, Texas and the surrounding area. We get them to a point of living not only a happy life, but one that is healthy and thriving.
Treating Adrenal Fatigue
So what exactly is adrenal fatigue? This condition occurs when the adrenal glands are unable to meet the demands of stress-causing things like weight gain, exhaustion, insomnia, mood swings, anxiety, and depression. It can be caused by hormones, nutritional deficiencies, supplements, or a lack of lifestyle and stress management.
Fortunately, Dr. Shel recognizes the need for treatment and is eager to help those suffering from this condition. First, if a patient has these symptoms, his or her cortisol levels are tested. From there, treatment may take place from the standpoint of correcting hormone imbalances, nutritional deficiencies, or implementing a form of lifestyle and stress management.
Finding Solutions for Our Neighbors in Sugar Land, TX
The Dr. Shel Wellness and Aesthetic Center is located at 1437 Highway 6, suite 100 in Sugar Land, Texas. While serving those in 77478, we open our doors to all of our neighbors in the surrounding areas and make it our mission to help everyone we can. So if you live in the Houston-The Woodlands-Sugar Land metroplex, be sure to stop by!
Get Help Today!
If you find yourself sluggish or rundown all the time, don't wait to schedule your appointment with our team at the Dr. Shel Wellness and Aesthetic Center. We are confident that with our treatment plans, we can have you feeling like a brand new person in no time!