Have you been feeling tired, stressed out, or just worn down? Like your body can never catch up on sleep? While you may think that things will get better once you finish up that work project or volunteer commitment, it could actually be a health issue called Adrenal Fatigue causing these symptoms. We can help you find relief from adrenal fatigue in Katy, TX 77494.
This is where the team at Dr. Shel's Wellness and Aesthetic Center comes in. Located in Sugar Land, Texas, we help to diagnose and quickly treat our patients with this condition. We love serving those in our community and our neighbors in the surrounding area, including Katy.
Offering Relief from Adrenal Fatigue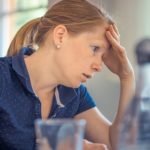 Adrenal Fatigue or what some call "cortisol deficiency" occurs when your adrenal glands are not working at an optimal level. It can be caused by stress, hormones, a lack of vitamins and adequate nutrition in the diet and overall lifestyle choices. Signs of this condition include weight gain, exhaustion, insomnia, mood swings, anxiety, and depression.
Once the symptoms of this condition have been detected, cortisol levels will be checked through a simple saliva test. This test determines the course of treatment. Treatment may take place from a hormonal standpoint, through vitamins, supplements, and nutrition, or through lifestyle changes and stress management.
Committed to Our Patients in Katy, Texas
With a central location in Sugar Land, Dr. Shel's is just a short drive from our friends and neighbors in Katy, Texas. With a growing population, we are proud to support the health and wellness of everyone in 77494 and the surrounding areas.
Learn More Today!
So put an end to this constant cycle of feeling worn out and call the team at Dr. Shel's Wellness and Aesthetic Center. It's our desire to find out what's causing your cortisol deficiency, treat it, and help you feel better than ever! If you are suffering from adrenal fatigue in Katy, TX 77494, give us a call!