Strawberry Cucumber Smoothie Detox Recipe To Drool Over!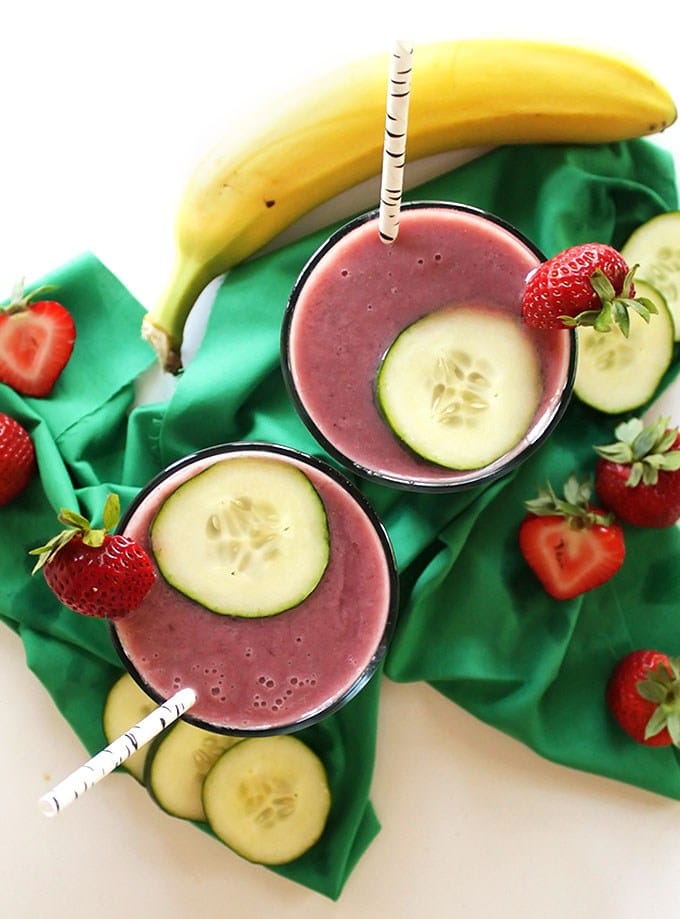 As you know, a healthy eating lifestyle and a great detox can have a plethora of benefits!  Unfortunately, it can sometimes be difficult!  I feel that one of the main reasons that clean eating is difficult is because it is hard to eat the same foods over and over again.  It is vital to the success of a clean eating program or detox to change things up a bit.  This is why i love shakes!  Not only can they be used in my 14-day detox program, but they are also so versatile!  Here is one of my favorite recipes:
Strawberry Cucumber Smoothie
1 cup frozen strawberries
1 cup cucumber, peeled and chopped
1/4 cup celery, chopped
1/4 raw cashews
1 tablespoon fresh lemon juice
1/2 teaspoon fresh mint, chopped
Blend all ingredients until smooth and at the desired consistency.
Enjoy!
If you are interested in starting a clean eating lifestyle, I would highly recommend beginning with my clinically proven 14-day detox.  Removing all of the toxins from your body can create a clean slate to allow for maximum vitamin mineral absorption and weight loss!  Find my detox, here.
Posted in: Detoxification Therapy, Smoothie Recipe, Uncategorized
Leave a response