Sculpt Your Body & Lose Fat NOW!
There are countless reasons men and women elect to contour their bodies. From postpartum mothers to extreme weight loss achievers, aesthetic providers can now help sculpt a body back into its best shape. The team at Dr. Shel Wellness & Aesthetic Center uncovers 5 important facts about body contouring that you may not have been aware of, from its inevitable emotional effects to potential age limitations.
1. Body Contouring is for More than Just Weight Loss
Body contouring is also referred to as body shaping or body sculpting, and men and women everywhere are turning to this procedure to finally achieve their body goals. From submental reduction, arm lifts to vaginal shaping, no area of the body is off limits.
Contouring encompasses a broad set of non-surgical procedures, like Coolsculpting, Vanquish, Exilis and Cellutone that aim to alter the body's aesthetics. Most commonly, to achieve this sculpted look, lax skin is tightened on the body and stubborn fat cells are destroyed. While contouring is widely known as a nonsurgical procedure for weight loss, it's really much more than that.
2. Contouring is Different for Men and Women
Because men and women have different physical makeups, each gender's contour-focus varies, and no two procedures are exactly alike. For example, body contouring for women is commonly for trimming bra lines, sculpting the inner thighs, and trimming the abdomen. Men often require a different focus because of their difference in fat distribution. Their procedures typically include trimming waistlines, and sculpting the abdomen.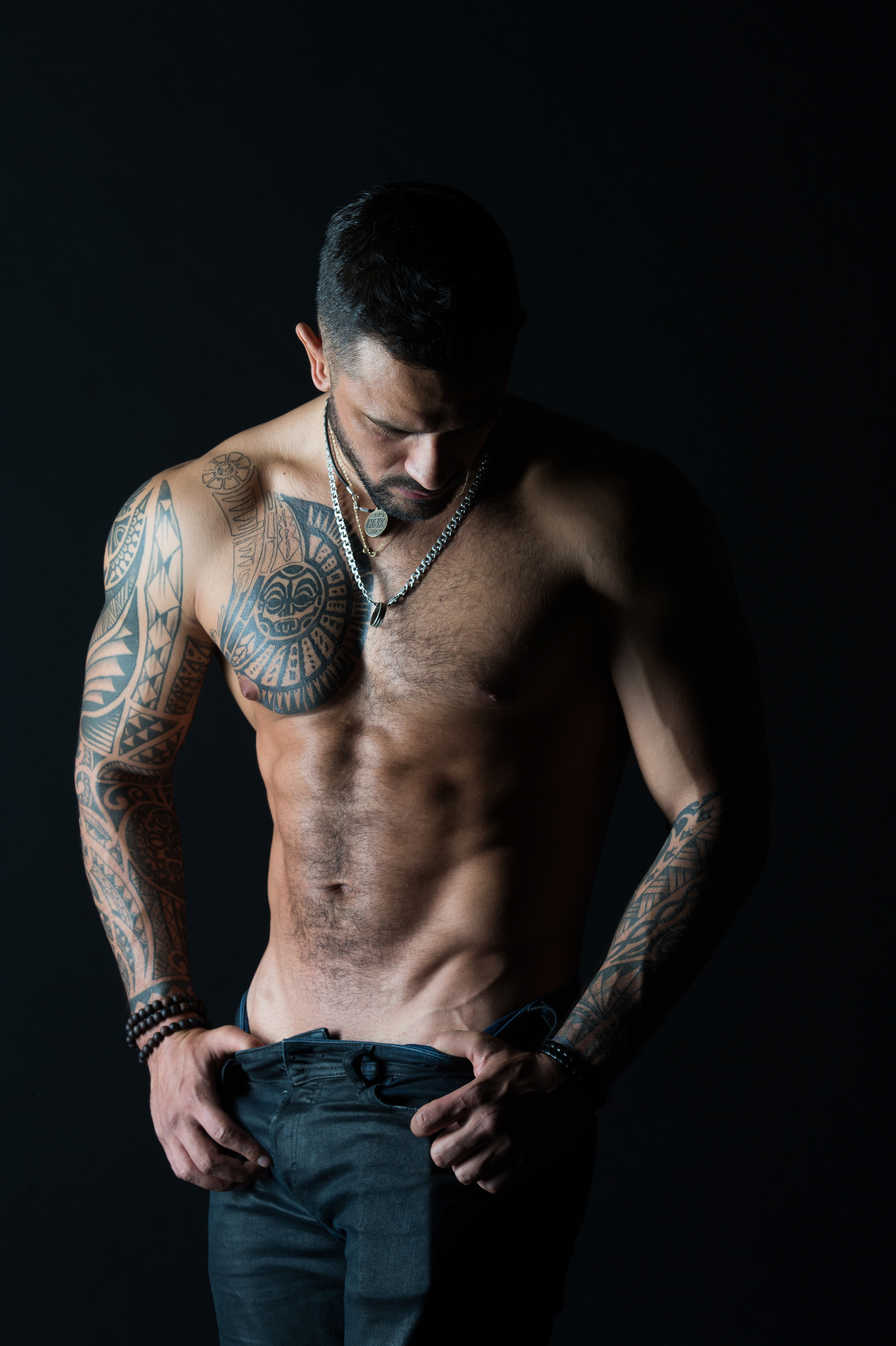 3. Contouring Affects you Psychologically
Aside from the physical change that comes with a body sculpting treatment, many patients don't consider the emotional and psychological change they'll undergo as well. Professional contouring drastically changes your body image, and while it's a step toward a more body-positive one, the emotional after-effects can linger well past recovery. It's best to start mental preparations before you undergo your body contour treatment. With a plan in place, you can make major changes mentally and physically.
4. All Ages Can Undergo Body Contouring
There is no age limit for our aesthetic treatments, and body contour procedures are no exception. If you are healthy, your weight has stabilized, and you are a non-smoker, then age is no restriction.
5. Everyone's Contour Timeline Varies
Everyone's body contour timeline varies. Because each person's approach is different, the planning, treatment, and result stages will all vary in time. Some patients may require full 12 weeks to see results. Others may see amazing results just 4 weeks after their treatment.
To help ensure you're getting your best results as soon as possible, you must maintain a healthy, stabilized weight and remain a nonsmoker. With the right habits in place, your contour timeline should exceed expectations.
Rest Easy with Dr. Shel
Body contouring is for more than just weight loss achievers. In fact, people everywhere are enlisting the help of professionals to sculpt their bodies back into shape. The various treatments and their affects impact everyone differently, so there are many factors to consider before booking your consultation somewhere. Let the team at Dr. Shel Wellness & Aesthetic Center take the hassle out of contouring. We are able to utilize multiple contour procedures and come up with a customized approach using Coolsculpting, BTL's Vanquish ME, Exilis Ultra, and Cellutone to best suit your body and your goals. We are the only center in the state of Texas that has all of these machines in one location. Book your complimentary consultation with the best aesthetic experts in the greater Houston area, and rest easy knowing you're in good hands.
What is the difference with these devices?
Coolsculpting is an FDA cleared treatment that removes fat from areas of that are resistant to diet and exercise. Coolsculpting typically takes only 1 treatment to see up to a 30% reduction in the fat layer and does not requires anesthesia, surgery or downtime and the results improve over time.
Vanquish ME is FDA-cleared for circumferential reduction of the waist, and destroys resistant fat cells to achieve a beautifully contoured abdomen and trim waistline. Vanquish is a painless, non-invasive treatment that precisely targets heat into the fat layer while protecting surrounding skin.
Exilis Ultra is the first Non-Invasive Skin Tightening, and Cellulite and Fat Reduction Device to simultaneously transmit radio frequency and ultrasound energy. By combining energies, the delivered therapy is safer and more comfortable with consistent results for a wide variety of areas on the body and face.
Cellutone is a non-invasive treatment that is designed to reduce cellulite and improve your skin texture. It harnesses the power of targeted vibration to enhance microcirculation and oxygen supply in the target area resulting in tighter and more youthful skin.
We welcome you to respond to this email and we can customize a special discounted package just for you. We would love to help you look and feel your best for the summer!
Posted in: Article, Body Treatments, Coolsculpting, Dermaplaning, Diet, exilis, Fat Reduction, Laser Treatment, Skin Tightening, Vanquish, Weight Loss, Women
Leave a response